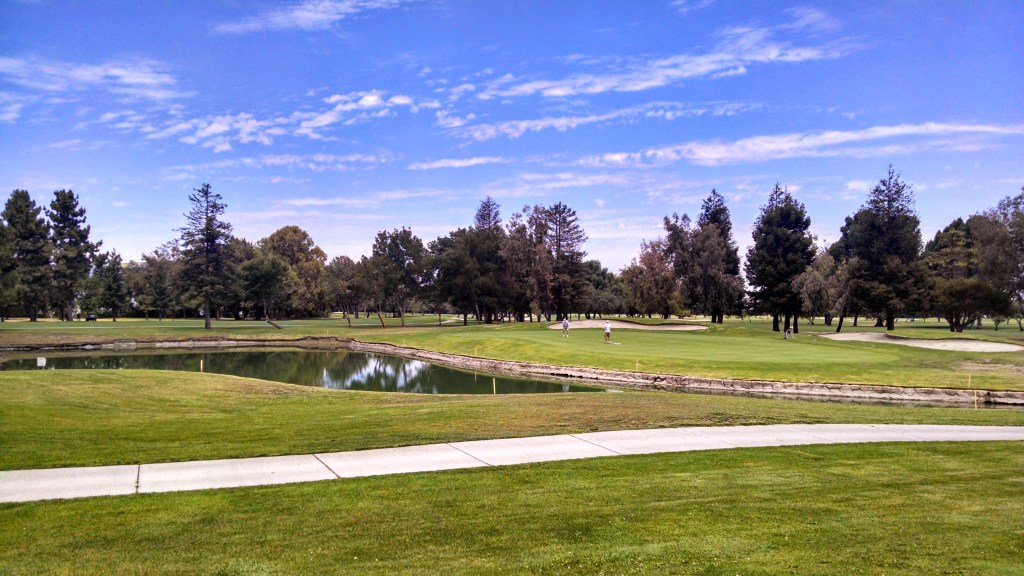 Whether you have lived your whole life in the San Francisco Bay Area, or are visiting for the first time, you should come out to Sunnyvale Golf Course and play a round of golf.

This gem of an 18-hole golf course was built in 1968, nestled in the heart of Silicon Valley where highways 101 and 237 intersect, and next to the famous Moffett Field. The course is flat and VERY walkable. Sunnyvale Golf Course is a par 70 regulation 18-hole course with numerous bunkers, dog legs and water holes. The course is fairly open, and even the occasional shot that misses your intended fairway can easily be found.

Sunnyvale Golf Course offers three separate tee boxes to accommodate differing abilities. Electric golf carts and hand carts are offered for rent.

Play Safe!

Join A Club
Sunnyvale Men's Golf Club
The Sunnyvale Men's Golf Club is for men of all ages in the Santa Clara County area and beyond. If you would like more information or would like to join the club just visit their website or contact anybody on the Board of Directors.

Sunnyvale Senior Sitizens Golf Club
SSSGC is a NCGA Associate Club based at Sunnyvale Municipal Golf Course with members over 55 years who enjoy playing golf at Sunnyvale and other Bay Area golf courses. Members are from Sunnyvale, Santa Clara, San Jose, Los Altos and other towns in the Bay Area. Visit their website for more information.